We are passionate about networking to make the world a better place, and believe that paying attention to our spirituality, our soulfulness is an important part of that.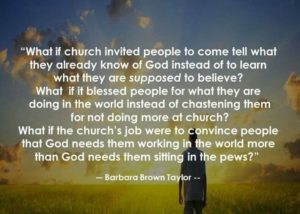 We recognise the need for radical change to address inequality, climate change, irrelevant religious leaders, Universal Basic Income and more.
We believe that the institutional Religion has largely absented itself from conversations and actions around these issues.  We have not given up hope that soulfulness and a sense of the sacred might be rekindled as a force for personal, societal and environmental change, and that women have a special role in showing leadership in this.
Join the conversation…