in 2013 I wrote this for a piece at mid winter service at St Matthews in the City in Auckland about depression and embracing the darker side of ourselves. It reappeared on Facebook, and several people commented, so here is is on Spiritednz.com
Will I ever come out of the darkness of Depression…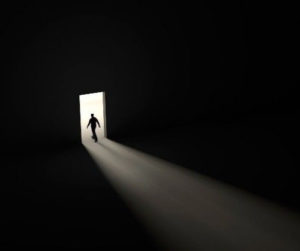 It was a question that I lived with in the middle of my depression.  It seemed so all enveloping, endless, powerful – so life sucking.  It was hard to keep going, and when I looked at myself I did not like what I saw – I barely recognised myself. 
The hard thing to accept was that this me that I saw in the mirror, was in fact me, and I had to integrate this new me into how I saw myself before I could move on. 
I had a building accident many years ago and lay in hospital wondering if I would walk properly again. I looked down at my ankle that had been screwed back together, and watched them change the dressings regularly as I prepared for a skin graft.  Was this really my leg?  I was a builder, a gardener, a walker, how could I integrate this deformed leg into how I saw myself.
At the time someone gave me a great gift – a story….
A man had a badly injured leg, and every night he had a nightmare that a monster was in bed with him. And every night he woke up in agony having fallen out of bed. He realised eventually that the monster was in fact his leg, and that in the dream he was tossing his leg out of the bed.
I had to love and embrace my leg in it's new incarnation.
I had to love my depressed self before I could move on.   
It has never been hard for me to have compassion on others who were struggling, but now I had to have compassion on myself – a much harder challenge for most of us. 
I did not experience a miracle, but it was a turning point.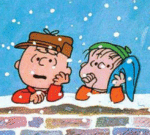 I recall a Peanuts Cartoon when a young Linus was sad because the snow was melting and the end of Winter was at hand. Charlie Brown said "what about next winter". Linus whooped with delight – he had thought it was the only winter he was ever going to have.
We enter into the Darkness of Winter, knowing that the days will grow again, and spring will bring a new vigour and life to our bodies and the earth.
Darkness is a part of life, the lessons I have learned in the darkness will stay with me through another cycle of life and learning.
In my darkest moments, I have learned to embrace the darkness with trust, knowing that it too will pass – eventually.