A new service for the Christchurch Transitional Cathedral…
written by Josie McNee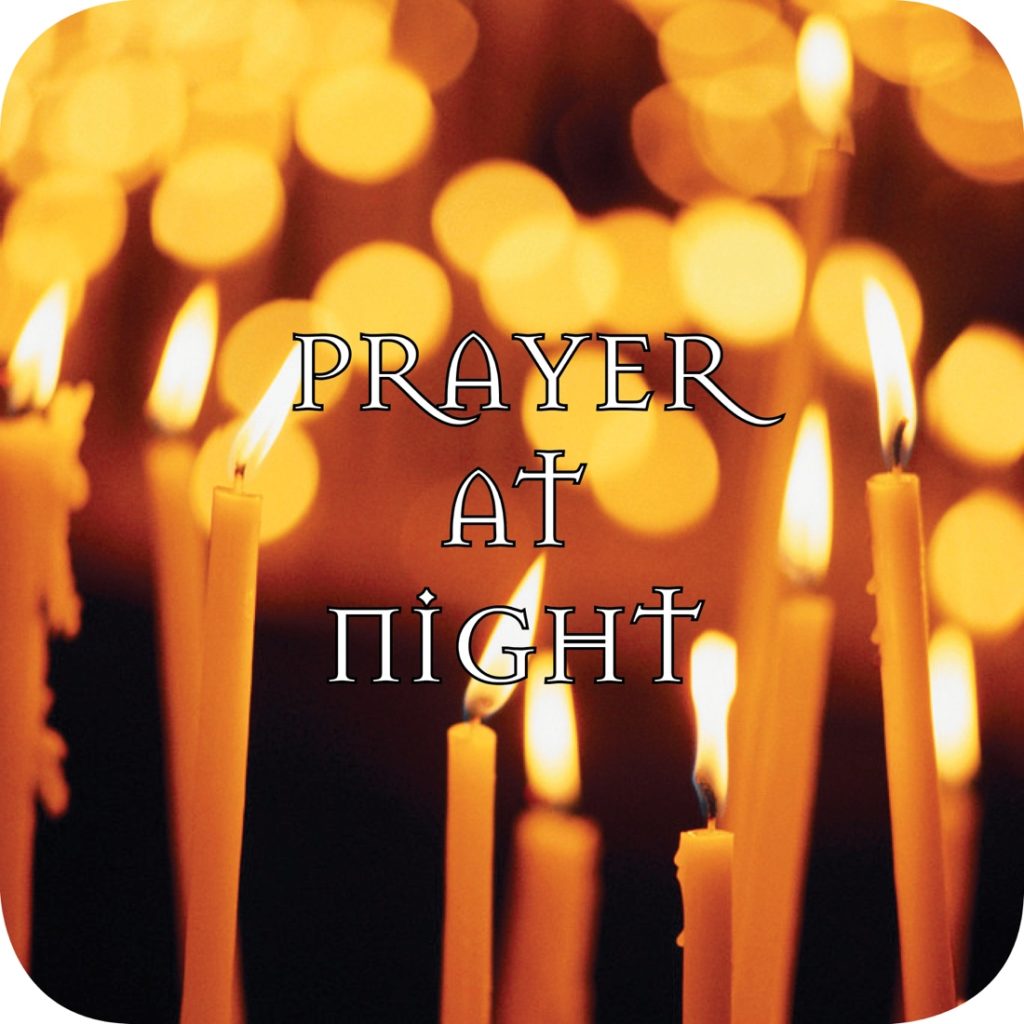 A group of people recently gathered with Christchurch Cathedral Dean Lawrence Kimberley to reflect on how those presently disconnected from the Church could find a place to touch the sacred. 
Josie McNee and Rosemary Neave were part of this.
First of all, we got thinking about prayer at night… Not evensong, but evening prayer, at the end of the day.
Night prayer, or Compline, is the final church service in the tradition of religious life. The concept comes from the Latin completorium, signalling the completion of the working day. As you would expect, this is not a new idea, with the word first being used in this sense by St Benedict at the beginning of the 6th century.
The Anglican Prayer Book says offering a prayer later in the evening, by laity, religious orders or clergy has sometimes been described as the "goodnight prayer of the Church". It rounds off the day and prepares us for a quiet night.
Prayer at night's got a lot going for it. We came up with:
Providing a way to let go of stress and find peace at the end of the day.
An opportunity to wind down and tune into the rhythm of the day.
A chance to touch the sacred and embrace mystery
An place where those not frequent Church Goers would be welcome and find a place to connect
Then, we started thinking about whether we could introduce Prayer at Night, once a month, at the Transitional Cathedral.
We reflected on a gathering of women in the city before Christmas where a number of people expressed how difficult they found it to connect with a church.
We wondered if Prayer at Night might provide an opportunity for a wide range of people to connect every few weeks for a period of quiet contemplation at the end of the day. This would be thinking time:
Creating a sacred space
Enjoying an oasis of peace
Touching the sacred
Next, we got really inspired and decided we should go with these ideas – we would give it a go.
We're talking about embracing the mystical, reflection, simple and accessible music in the Taize and other traditions, candlelight.
We have named the new service "Let it Be" – a nod to one of the well-known night prayers in the NZ prayer book. We will start after Easter – keep in touch via Facebook link https://www.facebook.com/letitbechch or I will send out a message here too.