by Marilyn Yurjevich (a garden snail variety lay Catholic passionately concerned about Planet Earth)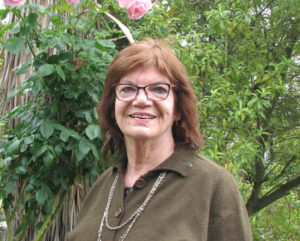 This essay explores links between spirituality and sustainability – the nature of spirituality and non-spirituality, whether spirituality is the preserve of believers in God or not, its effects on people, major religions' stance on sustainability, the effects of post-Christian society coinciding with neo-liberal materialism, and biblical texts illustrating God's unity with nature and His imperative towards social justice.  It ends with hope for a sustainable future.
Spirituality is strongly tied to sustainability through its effect of increasing both self-awareness and the sense that there is something greater in and beyond this world that is worth cherishing. It acknowledges that humanity's knowledge is limited, that what lies beyond is not always knowable, respecting that science is the process of discovery of what can be discovered about what does exist. It incorporates an ethos of caring for what we know and have. Believers in God have the hope that healing and restoration will become a reality and expect they will know more about what lies beyond once they pass to the next life. Spiritually inclined non-believers, on the other hand, stand in awe of the complexity and interconnectedness of what exists and make efforts to care for it.
Spirituality can be described as a personal quality that moves people deeply in positive ways. It is neither a physical nor material concept. Traditionally it was understood as a process of re-formation towards becoming more like God, later incorporating mental aspects of life and now today it also includes values by which people live, often separate from organized religion. Being spiritual has constructive effects, with an awareness of a greater reality within and beyond the material world, giving people's inner lives deeper meaning, leading to virtuousness, for example being compassionate, empathic, loving and kind, having a sense of wonder, being grateful, appreciating beauty, among other attributes.
All religions, with their beliefs in a loving, living, unseen almighty spirit energizing the cosmos, contain organized beliefs shared by the group, while instilling reverence towards it. 
However, individuals not affiliated to any religion can also be spiritual.  They do possess self-awareness, a sense of purpose and positively affect the world, though they may not acknowledge a loving intelligent Primordial Energy Who intentionally formed the universe. 
Ironically some who admit religious affiliations may not always appreciate the depths their religious faith beckons them towards, rather enjoying the comfort of a promise of salvation through belief without analyzing or acting on social or environmental issues.
Being non-spiritual is usually understood as outwardly seeking personal satisfaction, concerned with looking after oneself before someone else gains first advantage. It afflicts many, including the successful in the world, evidenced by their feeling unfulfilled and unhappy despite their apparent success. Some work on their mental and emotional lives (see e.g. Erich Fromm, Victor Frankl and Ketchell, 2017). Constantly striving to acquire more or to be more does not lead to satisfaction because inner peace and having a wider concern of issues affecting others, sensing that there is "something more", requires stillness to perceive another reality that cannot be fathomed. Humble self-knowledge through a journey of personal growth in overcoming human frailty leads to fulfillment and healing of personal scars. Conversely, holding grudges, being angry, aggressive, condescending or careless towards others and the world, along with other destructive attitudes or practices, are obstacles to genuine peace and spirituality.
Environmentalists often lean towards being spiritual, having been disillusioned by the theory of economic growth that exploits the earth for its resources, imperiling nature by releasing toxins into the environment, and humanity by directly impoverishing many, while failing to deliver illusory promises for the lucky. 
The "spiritual void" is now openly discussed; it is obvious to many that humanity has broken relationships with God, neighbours and Earth (Roewe, 6 Nov 20).  People now yearn for ethics.  Science cannot mobilize authenticity, wisdom and meaning, and it is becoming more pressing for more people the more the planet manifests more drastically its anthropogenically-generated extremes. 
Striving for greater self-awareness, an aspect of spirituality, sensitizes people to their neighbors, nature and the realization that everything is interdependent; that people are actually part of nature in a relationship that must be symbiotic for life to thrive. It requires transcending earlier programming in order to achieve self-mastery, live more humbly, act more justly and understand what loving-kindness entails, an imperative in Micah 6:8. As it is, Planet Earth is more polluted, forests and food sources are shrinking, and our planet is less livable for both humanity and nature through biodiversity loss, profligate waste, pollution, with viruses escaping their natural boundaries having nowhere else to go. This is the antithesis of a symbiotic relationship.
Major religions of the world have become concerned about planetary degradation. 
Pope Francis' encyclical Laudato Si' imploring humanity to live sustainably and mindfully and practicing forgiveness describes in effect an ecology of the whole world. 
Statements by Greek Orthodox Patriarchs reinforcing that message declare that respect for the environment is an "act of doxology of God's name" (Bartholomew, Patriarch, 1997). 
Muslims believe that the destruction of creation is an offense against the Creator (Bilal, 2017). 
Protestants through the World Council of Churches and the Lutheran World Federation make similarly strong statements against exploitation of the environment and people (WCC Report of the Greed Line, 2014). 
All make powerful messages urging humanity to change course.  Islam's eco-theology promoting responsibility for creation through principles of stewardship, moderation, hygiene, unity of humanity and nature, among others (Bakar, 2012) also testifies to the unity of thinking about ecology and the environment as physical signs of a sacred creator.
A spirituality of nature has developed, especially since scientists raised awareness of human-induced environmental degradation in the 1960s.  Pope Francis is particularly concerned about the environment and his encyclical Laudato Si' has been instrumental in inspiring many, believers and non-believers alike, to work more urgently for the planet.  The "end times narratives" of the Gospels (Matt. 24:6-8[1]; Mk. 13;8[2]; Lk. 21:9-11[3]) and other religions describe climate change and social unrest, among other things, before transitioning into something new.  "End times" does not mean the end of the world, but probably the end of the unjust and unsustainable world that we know, which implies transitioning towards something better and, some believe, the Kingdom of God on Earth.  Knowing how to live respectfully and sustainably will be an essential attribute for whatever the future holds.
Some of the earliest biblical texts pertaining to sustainable living and social justice are found in Exodus 22:21-27[4] and reinforced through time in multiple scriptures, for example Psalm 112, Isaiah and the other prophets. The bible also insists on acknowledging the primordial source of life, who people of faith believe is God, is everywhere and in everything in embracing the cosmos. Most Hebrew bible (Old Testament) books are recognized by Jews, Christians and Muslims and much of what is written in them also reflects the ethics of other ancient religions. If the ethical precepts as set out were adhered to, a peaceful society and a thriving, natural world would result.
It is considered that current society, starting with the Enlightenment, is an aberration in discarding a sense of an awe-inspiring, all-knowing, unseen God who is the original source of the cosmos. Through religious spiritual eyes the cosmos is evidence of the first "written book" but non-believers consider belief in God to be superstitious, especially after noting practices reflecting cultural distortions over-laying the original teachings that arose over the centuries, making Christian beliefs indeed look like superstition. However, without proof of God or not, and the difficulty of interpreting the layers of meaning in the Word, it rests on faith to believe or not. It cannot be ignored though that this post-Christian age, which converges with the materialism of neoliberal capitalism's exploitative doctrines even among believers, is also the age when the planet and society, with all the interdependent systems, are broken at a global scale. However, a transition towards a just society that heals people and the earth and which offers hope is also beginning to emerge. See especially the Bibliography that illustrates so many budding shoots.
It is ironic that environmentalists and scientists often with no faith affiliations, rather than the churches, have been at the forefront of the growing awareness of environmental despoliation along with its consequences. 
Some fundamentalist churches even now deny climate change while often also preaching a gospel of wealth that is a root of current exploitative practices.  Their version of Christianity is more akin to a cozy salvation club for its members.  Other churches have their financial assets entwined in the world's systems.  Conservative Christians fail to preach a gospel of love towards the planet, preferring to look only through narrow lenses after being captured by the political right through its strategy of purporting to be pro-life while not being concerned about Christian values towards life at any stage of development.  The Koch brothers were instrumental in this.  Such a mindset is the antithesis of the Judeo-Christian ethic and is a stumbling block to many who judge churches as being hypocritical given that billions of lives are imperiled by modern economic practices and addiction to carbon that was buried, away from the atmosphere, enabling human life to emerge.  However, nobody in this modern age is free from some degree of culpability in participating in unsustainable practices.
Believers, due to a misinterpretation of a Hebrew word in Genesis, have missed the environmental imperative.  The Hebrew word meaning "stewardship" was misinterpreted into Latin as "dominion over" the earth.  Until scripture scholars checked the original Hebrew texts in more recent times, Christian denominations in particular labored under the delusion that it was acceptable to exploit the planet for its resources.  However, now that awareness has surfaced about the destruction of finite Planet Earth the concept of ecological sin against God and the environment has emerged in Judaism, Christianity and Muslim in particular (see section on World Faith Communities' statements). 
Religious leaders of all major faiths are united in their concern for Planet Earth caused by human activity and wastefulness and are calling it out for what it is, that is, sin against God Who fashioned and abides in everything. 
The logic is that if the world belongs to the Creator Who also abides in it then destroying it is sin.  Ecological sin is also viewed as social sin due to the abuse of resources using cheap labour feeding selfishness and profligate consumption.  Failing to see Earth as a sacrament[5] of thanksgiving shifts awareness towards self-centredness with no self-restraint.  Calls for a degree of asceticism pulls believers back towards gratitude and appreciation so that resources can be preserved for future generations.
Books in both the Hebrew and New Testaments abound with teachings about social justice as proof of faithfully living what adherents believe, and which add up to living in a sustainable society, for example, Proverbs 21:3 "To do righteousness and justice is more desirable to the Lord than sacrifice" or Isaiah 10:1-2 "Woe to those who make unjust laws, to those who issue oppressive decrees, to deprive the poor of their rights and withhold justice from the oppressed of my people, making widows their prey and robbing the fatherless".  Many Hebrew Testament books similarly strongly condemn injustices towards widows, family and the poor. 
Jesus condemned such practices so strongly that He was crucified for claiming as God that such unjust laws were hypocritical.  Such teachings are particularly relevant under the neoliberal economic model practiced by large corporations and many businesses and which, like ancient Israel, is leading to the collapse of society as well as nature.  
The history of Israel illustrates the cyclical nature of human progress and failure and that the ancient Israelites were a representative sample of humanity rather than the reviled race that crucified the Christ (as was prescribed by the law for those claiming to be God, which Jesus knew).  Now the gentiles, the unspiritual, the greedy, and the unaware are crucifying the whole planet.  Arrogance and greed blind people to the effects of their behavior.  With the effects of gross exploitation now being global, there is no further opportunity to change direction without widespread adversity, or perhaps without a(nother) divine visit to save us from our own folly.
The ray of hope lies in the death-resurrection cycle leading to awareness that nature and spirit are one and renewable. For believers in God, nature is not independent but reflects God's ownership, presence and care (Lev. 25:23[6]; Matt. 5:45[7]) enlivening, sustaining and caring for all creation (Matt 6:26,30[8]; Luke 12:6[9]). Jesus identified so closely with elements of nature that He called bread and wine His body and blood (Mt. 26:26–27[10], Mk. 14:12–26[11], Lk. 19*20[12]). The bread and wine infused with the Divine Spirit are praised as "fruit of the vine and work of human hands" that spiritually sustain communicants.
Everything is connected by energy in never-ending lifecycles and webs of interdependence. The spiritual see Mother Nature as the hiding place of the Primordial Energy whom believers call God, Who is living, the source of love and wisdom, and Who is also just. Each atomic particle through to each creature is imbued with this Energy generated about 15 billion years ago, connecting everything in an ecological symphony vibrating throughout the universe. Pollution, environmental destruction breaking ecological webs and pandemics on the other hand remind us how disconnected we are from God and Nature. Planet Earth, being also one of God's "children" like the sun and the universe, is now asking humanity to pause for reflection to change its ways before our planetary home loses its ability to sustain life. Corrections are achievable through practising principles of social and ecological justice, and appreciating that we are all part of nature together with God.
A sound appreciation of what sustainability means for us personally requires a profound ecological conversion towards a comprehensive and vibrant inner life (O'Leary, 2017). God, or the Primordial Energy, encompasses the whole universe with completeness akin to God's intention for marriage (Isa. 62:5[13]; Rev. 19:7[14]). Such yearning for a "something more" is beautifully expressed in the book Song of Solomon. The restlessness people feel is nature's invitation to connect with the Great Spirit, directing us away from egoism and materialism that afflict the modern world, towards gratitude, service and responsibility. The Integral Ecology that Pope Francis teaches brings us into harmony with nature, society and the universe through uniting with the one energy field, perceived by the spiritually inclined including Hindus who seek to reach ultimate unity with everything, and Buddhists who seek to attain deep insights into the nature of life. This leads to love and reverence for the whole universe and all life.
Living by an ethic that acknowledges some greater reality, regardless of religious belief, is indeed the only sustainable option for both society and the planet. Sustainability is ultimately about practising an all-embracing love and wisdom that allows life to continue by living more simply, along with other constructive behaviours (Appendix 2). If we love nature and our fellow creatures by making way for them to thrive, nature and our fellow creatures will "love" us in return by providing clean water, air, soil and all the ingredients for our wellbeing in a healthy planetary home. Wisdom with its insights and appreciation of the ecology of the multiple interconnected facets of earth's systems is necessary to manage the multiple environmental and social elements working together synergistically. Unless we become more spiritual our full potential and the potential of the planet runs the risk of not being fully realized.
Readers of this essay will realize that I am a believer, though I am neither a theologian nor a reverend, a right wing conservative or a fundamentalist. Others more qualified about matters spiritual, however, have vetted this essay.
Marilyn Yurjevich                                                    November 2020
BIBLIOGRAPHY
Spirituality and Sustainability: World Faith Communities' statements.
Associated Press, The. 18 May 2020. Vatican Ties Virus Rethink to Pope's Environmental Appeal. https://www.nytimes.com/aponline/2020/05/18/world/europe/ap-eu-rel-vatican-environment.html?link_id=0&can_id=2ec5830c3ecf7ec70a5b533a80b7b0de&source=email-working-for-climate-justicenow-2&email_referrer=email_809703___subject_1091939&email_subject=get-inspired-because-the-church-is-leading-the-way
Bakar, Ibrahim Abu. Islamic Theological Teachings on Ecology. International Journal of business and social Science, vol. 3, no 13, July 2012
Bartholomew I, Ecumenical Patriarch. 8 November 1997. Environmental Symposium, Greek Orthodox Church, Santa Barbara. To Commit a Crime Against the Natural World is a Sin. http://moralground.com/wp-content/uploads/2010/11/EcumencialBartholomew.pdf
Bartholomew, Patriarch of Constantinople. 1 September 2020. Ecumenical Patriarchate Latest News. Orthodox Church year begins with a call to take action for creation by living without destroying the environment. https://www.goarch.org/-/patriarchal-encyclical-indiction
Bilal, M.G. 11 April 2017. Islamic Ecotheology: A Religious Call to Protect Ecosystem. http://www.khaleafa.com/khaleafacom/islamic-ecotheology-a-religious-call-to-protect-ecosystem
Brockopp, J. Introduction to Special Issue: Islam and Ecology: Theology, Law and Practice of Muslim Environmentalism. Worldviews, 16 (3), pp. 213-217. 2012. For religious Muslims, preventing climate change and loss of habitat can be thought of as the preservation of God's revelation. This essay provides an introduction to how Islam is engaged in protection of the environment
Bruggers, J. 7 August 2020. Five years after speaking out about Climate Change, Pope Francis Sounds an Urgent Alarm. https://insideclimatenews.org/news/06082020/climate-change-pope-francis
Benedict XVI, Pope. Letter of His Holiness to the Fifth General Conference of the Council of Bishops of Latin America and the Caribbean. The Vatican has realised the importance of ecological and environmental issues since 2007. Then-Cardinal Jorge Bergoglio headed the Commission that wrote the document. https://www.celam.org/aparecida/Ingles.pdf
Catholic Climate Movement website. Hear the cry of the earth and the cry of the poor. https://catholicclimatemovement.global/
Dobb, R. Fred Scherlinder 20 November 2016. Eco-Judaism: Is There Any Other Kind?! How Torah Pushes the Sustainability Envelope. https://www.reconstructingjudaism.org/sites/default/files/eco-judaism_is-there-any-other-kind_fsd-2016-8pp.pdf . Explores some Talmudic teachings in relation to the environment.

Earthbeat. A sub-section of National Catholic Reporter dedicated to Climate Change. As more people view climate change as a matter of moral urgency, it is clear that religion plays a role. EarthBeat stories share how Catholics and other faith groups speak out and take action. It is a site where ecological concern and moral conviction meet. https://www.ncronline.org/earthbeat .
Francis, Pope. Laudato Si! – Pope Francis. The Vatican. Learning to live sustainably on the planet requires more than technical expertise, business and politics – it requires caring, forgiveness and the values we live by. In recognising this and describing an ecology of the whole world, Pope Francis addresses everybody, Christians, non-Christians and non-believers alike in his wise and thought-provoking view of the modern world. Worth a study. Easy to read. Chapters and headings:
What is Happening to our Common Home (Pollution and Climate Change, Waste and Throwaway Culture, Climate as a Common Good)
The Gospel of Creation (Light offered by Faith, Wisdom of the Biblical Accounts, Mystery of the Universe, Message of each Creature in the Harmony of Creation, Universal Communion, Common Destination of Goods, Gaze of Jesus)
The Human Roots of the Ecological Crisis (Technology: Creativity and Power, Globalisation of the Technocratic Paradigm, Crisis and Effects of Modern Anthropocentrism [practical relativism, need to protect employment, new biological technologies])
Integral Ecology (Environmental, Economic and Social Ecology, Cultural ecology, Ecology of Daily Life, Principle of the Common Good, Justice between the Generations)
Lines of Approach and Action (Dialogue on the Environment in the International Community, Dialogue for new National and Local Policies, Dialogue and Transparency in Decision-making, Politics and Economy in Dialogue for Human Fulfilment, Religions in Dialogue with Science)
Ecological Education and Spirituality (Towards a New Lifestyle, Educating for the Covenant between Humanity and the Environment, Ecological Conversion, Joy and Peace, Civic and Political Love, Sacramental Signs and the Celebration of Rest, The Trinity and the Relationship Between Creatures, Queen of all Creation, Beyond the Sun [A prayer for our earth, A Christian prayer in union with creation])
Glatz, C. 13 May 2019. Crux. Pope invites young people to pledge to build a new economy. https://cruxnow.com/vatican/2019/05/pope-invites-young-people-to-pledge-to-build-a-new-economy/
Haneef, Sayed Sikandar Shah. Principles of Environmental Law in Islam. Arab Law Quarterly
Vol. 17, No. 3 (2002), pp. 241-254
Interfaith Encounter Association.  Works to build bridges between Jews, Muslims, Christians and others, based on tradition and culture without any political agenda. https://interfaith-encounter.org/en/
Jacobs, M. http://fore.yale.edu/files/judaism.pdf. Judaism and Ecology Bibliography.
Jesuit Review, The. 18 June 2015. Top 10 Things You Need to Know about Pope Francis' Laudato Si'. https://www.youtube.com/watch?v=a_lqFTYLc_4&feature=emb_rel_end
Ketchell, M. 17 November 2017. The Conversation. What does it mean to be spiritual? https://theconversation.com/what-does-it-mean-to-be-spiritual-87236 Article about a study of the millenial generation's search for deeper meaning.
Lane, Fr D. Theology and Ecology in Dialogue: The Wisdom of Laudato Si'. Paulist Press, N.Y., 2020. Links global warming and Covid-19, the latter being one crisis inside a larger one manifesting in a different way. Integral ecology is interdisciplinary, having radical implications for ethics and theology. Faith is defective if it does not care for our common home.
Larrea, C. 'Inequality, Sustainability and the Greed Line: A Conceptual and Empirical Approach'. The Ecumenical Review. Vol. 63, Issue 3 (October 2011). https://www.researchgate.net/publication/264205693_Inequality_Sustainability_and_the_Greed_Line_A_Conceptual_and_Empirical_Approach
Lutheran World Federation. A communion of churches. The Lutheran World Federation is a global body that shares the work and love of Christ in the world. It has a strong concern for the environment. https://www.lutheranworld.org/
McKenna, J. 1 September 2016. Pope Francis says Destroying the environment is a sin. https://www.theguardian.com/world/2016/sep/01/pope-francis-calls-on-christians-to-embrace-green-agenda Pope Francis has called for urgent action to stop climate change and proposed that caring for the environment be added to traditional Christian works of mercy such as feeding the hungry and visiting the sick.
O'Leary, D. An Astonishing Secret; The Love Story of Creation and the Wonder of You. 2017. Columba Press.
Roewe, B. 2 October 2020. National Catholic Reporter online. Why is Francis of Assissi the patron saint of ecology? https://www.ncronline.org/news/earthbeat/why-francis-assisi-patron-saint-ecology
Roewe, B. 6 November 2020. National Catholic Reporter online. Climate crisis, covid-19 demand interfaith action, say religious leaders. https://www.ncronline.org/news/earthbeat/climate-crisis-covid-19-demand-interfaith-action-say-religious-leaders
Rushton, K. 2020. The Cry of the Earth and the Cry of the Poor. Hearing Justice in John's Gospel. SCM Press.
Far from being a Gospel that sits at a safe remove from everyday life, it can be preached as an urgent call to hear the voices of the oppressed in our world.  This book, appealing to people of all denominations, was written in response to a hunger in the world for both spirituality and concern for the environment, both which are linked to social justice.
San Martin, I.  12 Septemer 2019.  Crux.  Pope to launch global education pact next year.  https://cruxnow.com/vatican/2019/09/pope-to-launch-global-educational-pact-next-year/
San Martin, I. 15 November 2019. Crux. Pope considering adding 'sin against ecology' to Church's catechism. https://cruxnow.com/vatican/2019/11/pope-considering-adding-sin-against-ecology-to-churchs-catechism/
Sullivan, M. October 2019. Sisters of Mercy extend their understanding of 'conversion' in this thought-provoking piece to include Ecological Conversion. https://www.mercyworld.org/about/our-initiatives/mgp-themes/segment-1/theological-imaginings-integral-ecological-conversion/
Teertha, Swami Vibudhesha. Hindu Faith Statement on the Enviroment. https://www.interfaithsustain.com/hindu-faith-statement-on-the-environment/
Buddhism and Ecology. https://www.interfaithsustain.com/buddhist-ecology/
Tendis, Rev N. (Ed).  25 April 2019.  World Council of Churches Roadmap for Congregations, Communities and Churches for an Economy of Life and Ecological Justice. An Economy of Life for All Now: An Ecumenical Actional Plan for a New International Financial and Economic Architecture (WCC). https://www.oikoumene.org/en/resources/roadmap-for-congregations-communities-and-churches-for-an-economy-of-life-and-ecological-justice-pdf-for-home-printing 
Tjelle, E. 9 November 2020. Interfaith advocacy for climate justice and peace. https://www.lutheranworld.org/news/norway-interfaith-advocacy-climate-justice-and-peace
Tveit, Rev Dr Olav Fykse. Creation is not for Sale. WCC 15 June 2016. https://www.oikoumene.org/en/resources/documents/general-secretary/speeches/creation-is-not-for-sale
Vatican. Website dedicated to the environment. https://cruxnow.com/vatican
Wooden, C.  27 May 2018.  Crux.  Pope, patriarch call for ethical intervention in economy.  https://cruxnow.com/vatican/2018/05/pope-patriarch-call-for-ethical-intervention-in-economy/
World Communion of Reformed Churches. 2004. The Accra Confession. http://wcrc.ch/accra/the-accra-confession The Accra Confession was adopted by the delegates of the World Alliance of Reformed Churches (WARC) 24th General Council in Accra, Ghana (2004), based on the theological conviction that the economic and environmental injustices of today's global economy require the Reformed family to respond as a matter of faith in the gospel of Jesus Christ. The Accra Confession calls upon Reformed Christians around the world to engage injustices in the world as an integral part of their churches' witness and mission.
World Council of Churches. https://www.oikoumene.org/en Has a strong concern for social justice and the environment.
World Council of Churches. 28 November 2014. The report of the Greed Line Study Group of the World Council of Churches (WCC). Acena Peralta consolidated works by Lucas Andrianos, Edward Dommen, Bob Goudzwaard, Rosario Guzman, Clement Kwayu, Carlos Larrea, Konrad Raiser, Jung Mo Sung and Michael Taylor. https://www.oikoumene.org/en/resources/documents/wcc-programmes/public-witness-addressing-power-affirming-peace/poverty-wealth-and-ecology/the-report-of-the-greed-line-study-group-of-the-wcc
World Council of Churches. 28 November 2014. An Economy of Life for All Now: An Ecumenical Action Plan for a New International Financial and Economic Architecture (WCC). https://www.oikoumene.org/resources/documents/economy-of-life-for-all-now-an-ecumenical-action-plan-for-a-new-international-financial-and-economic-architecture
BOOKS
Dalai Lama, His Holiness, Cutler, H. 2003 The art of happiness: a handbook for living
'The world's greatest spiritual leader teams up with a psychiatrist to share, for the first time, how he achieved his hard-won serenity and how we can find the same inner peace. …Based on 2,500 years of Buddhist meditations and a healthy dose of common sense, this is a book that crosses the boundaries of traditions to help readers with the difficulties common to all human beings.' (LIFT Library)
Darragh, N. ed. 2014 But is it fair? Faith communities and social justice
"Today economic inequality threatens the welfare of many New Zealanders. … This is a particular challenge for faith communities – communities of people who are brought together by a shared religious or spiritual faith. 31 people tell the stories of faith communities that promote greater fairness in New Zealand." (LIFT Library)
McDonagh, S. 2006 Climate change: the challenge to all of us
This book describes climate change, the various responses to it, suggested methods of dealing with it, and the place of the churches in society's responses. (LIFT Library)
---
[1] 6 You will hear of wars and rumors of wars, but see to it that you are not alarmed. Such things must happen, but the end is still to come. 7 Nation will rise against nation, and kingdom against kingdom. There will be famines and earthquakes in various places. 8 All these are the beginning of birth pains.
[2] Nation will rise against nation, and kingdom against kingdom. There will be earthquakes in various places, and famines. These are the beginning of birth pains.
[3] 9 When you hear of wars and uprisings, do not be frightened. These things must happen first, but the end will not come right away." 10 Then he said to them: "Nation will rise against nation, and kingdom against kingdom. 11 There will be great earthquakes, famines and pestilences in various places, and fearful events and great signs from heaven.
[4] 21 "You must not mistreat or oppress foreigners in any way. Remember, you yourselves were once foreigners in the land of Egypt. 22 "You must not exploit a widow or an orphan. 23 If you exploit them in any way and they cry out to me, then I will certainly hear their cry. 24 My anger will blaze against you, and I will kill you with the sword. Then your wives will be widows and your children fatherless. 25 "If you lend money to any of my people who are in need, do not charge interest as a money lender would. 26 If you take your neighbor's cloak as security for a loan, you must return it before sunset. 27 This coat may be the only blanket your neighbor has. How can a person sleep without it? If you do not return it and your neighbor cries out to me for help, then I will hear, for I am merciful.
[5] The outward sign of an invisible reality
[6] The land must not be sold permanently, because the land is mine and you reside in my land as foreigners and strangers.
[7] For he makes his sun rise on the evil and on the good, and sends rain on the just and on the unjust.
[8] Look at the birds of the air, for they neither sow nor reap nor gather into barns; yet your heavenly Father feeds them. Are you not of more value than they?
30 Now if God so clothes the grass of the field, which today is, and tomorrow is thrown into the oven, will He not much more clothe you, O you of little faith?
[9] Are not five sparrows sold for two pennies? Yet not one of them is forgotten by God.
[10] 26 While they were eating, Jesus took a loaf of bread. He said the blessing, broke it, and gave it to the disciples, and said, "Take it, and eat it; this is my body." 27 Then he took the cup, said the blessing, and gave it to them, saying, "Drink from this all of you. For this is my blood of the covenant, shed for many for the forgiveness of sins.
[11] 22 As they were eating, Jesus took some bread and blessed it. Then he broke it in pieces and gave it to the disciples, saying, "Take it, for this is my body." 23And he took a cup of wine and gave thanks to God for it. He gave it to them, and they all drank from it. 24 And he said to them, "This is my blood, which confirms the covenant between God and his people. It is poured out as a sacrifice for many.
[12] 19 And he took bread, gave thanks and broke it, and gave it to them, saying, "This is my body given for you; do this in remembrance of me." 20 In the same way, after the supper he took the cup, saying, "This cup is the new covenant in my blood, which is poured out for you.
[13] As a young man marries a young woman, so will your Builder marry you; as a bridegroom rejoices over his bride,
so will your God rejoice over you.
[14] Let us rejoice and be glad and give the glory to Him, for the marriage of the Lamb has come and His bride has made herself ready.