Braided – Te Awa Whiria
Conversations about Spiritual Wellbeing in Ōtautahi Christchurch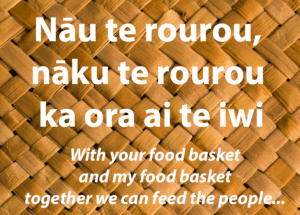 "Spirituality matters because it's about people making meaning, purpose and connections" suggests Lucy who works in public health.
Darryn is a Methodist minister and works on the streets of Christchurch, for him "Spirituality encompasses our 'being" and is in essence our humanity.
Ben is Muslim
Richard is an academic from Otago whose PhD thesis explored spirituality in end-of-life care.
Vaea works in Wellbeing Promotion, with a particular focus on how culture and indigenous wisdom keeps us well.
Sande works to implement the Transforming Spiritual Care Strategy in a MidCentral District Health Board.
These are some of those who have begun a conversation about Spiritual Health in Ōtautahi Christchurch. Some say that many people don't think much about spiritual issues until something significant happens in their lives –  serious illness,  Covid-19, earthquakes or terrorism…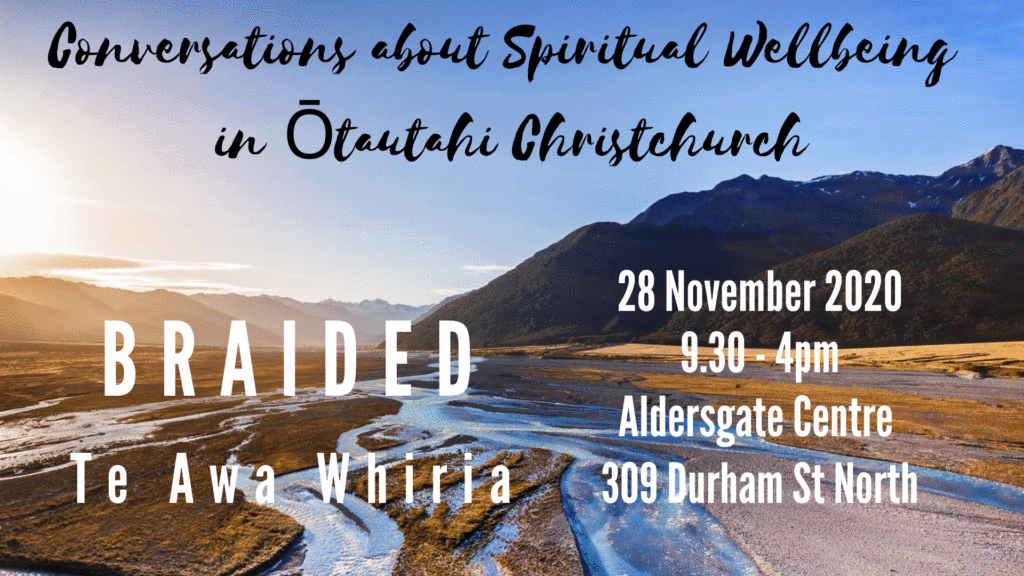 Christchurch has taken a lot of hits and it is showing…
Lucy D'Aeth believes "The terrorist attacks at the mosques forced Christchurch to look long and hard at the role of spirituality in health and our health system grappled with how to support the Muslim community at this shocking time." 
Census Information about Religion
In the 2018 Census nearly half of NZers claim no religion, however the Census did not delve into what those and others thought of 'Spirituality'. In a recent study in the US 86% of people consider themselves spiritual, and 68% believe their spirituality guides how they act in the world.
Te Whare Tapa Whā
In New Zealand Te Whare Tapa Whā model of health is widely referred to. It is a model of wellbeing developed by Sir Mason Durie in 1984 to provide a Māori perspective on health. The five dimensions are: taha tinana (physical wellbeing), taha hinengaro (mental wellbeing), taha whanau(social), taha wairua (spiritual wellbeing) and whenua (land). The focus in health is often on the physical, but what is the importance of spiritual wellbeing?
Rosemary Neave is a member of the planning group, "For me it is important to acknowledge we are no longer a majority white church going community. We have yet to see spiritual care integrated into our health and well-being systems as Te Whare Tapa Whā envisages. More likely a chaplain representing one of our main Christian denominations is the 'representative' of a spiritual care dimension. We can do better."
This event, Braided – Te Ara Whiria, seeks a conversation about how we address the changing needs of our community in relation to spiritual health.  
Links for More information